Awesome Work Down in Miami Today, JRE
By Raging in Miami on the DU:
At the rally sponsored by SEIU in support of the University of Miami janitors, who have been on strike for almost two months. James Hoffa Jr. from the Teamsters and Charles Steele Jr. of the Southern Christian Leadership Conference were also there.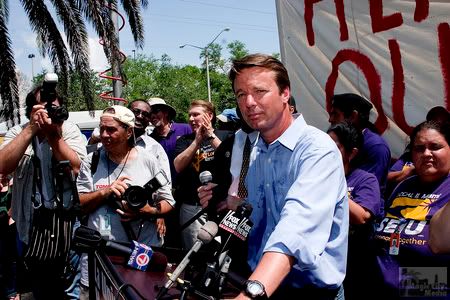 RIM liked this comment: "I called the Miami Herald to see if they were interested in my John Edwards shots, but they told me they were using AP, which means they're using his shots. I'm looking forward to see how his shots compare to mine. Am I competitive? Hell yeah. Is Alan Diaz a nice guy? Hell yeah. "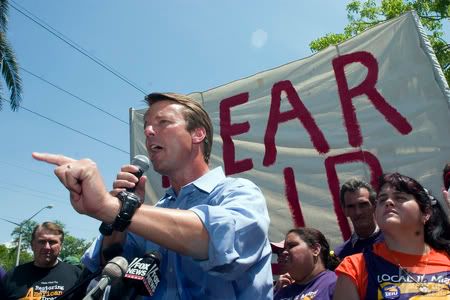 More with JRE fightin for workers' rights: